2023 Shop Steward Training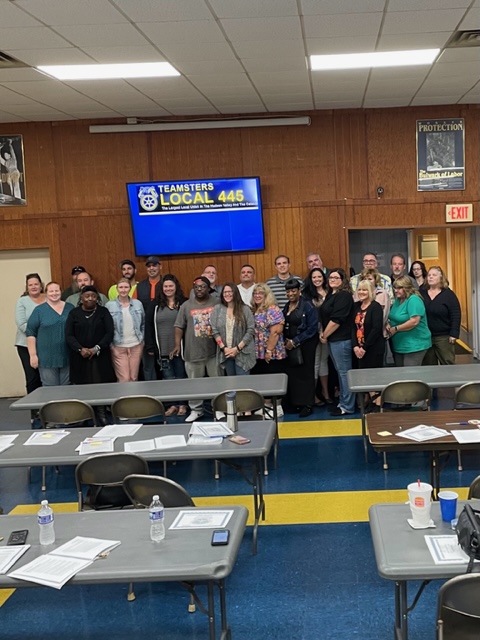 2023 Teamster Shop Steward Training
On Monday October 2, 2023 Local 445 held a shop steward training for all members of the public sector accounts. Training was taught by Rina Hatch, the Eastern Regional Training Coordinator, of the IBT.
Attendees included members from all areas of Sullivan County, Sullivan County Community College, Village of Warwick, Town of Chester, Town of Mamakating, Town of Wappinger, and the Village of Otisville.
The training was an all-day event and was a huge success! We are looking forward to another training in the very near future so stay tuned.